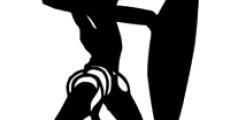 On 16 December, 1961, Umkhonto weSizwe (MK) was launched as an armed wing of the African National Congress (ANC).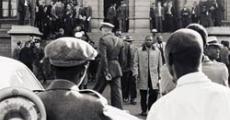 Often referred to as "the trial that changed South Africa" in October 1963, ten leading opponents of apartheid went on trial for their lives on charges of sabotage.
The white state has thrown overboard every pretence of rule by democratic process. Armed to the teeth it has presented the people with only one choice and that is its overthrow by force and violence.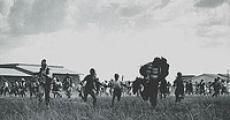 At the annual conference of the African National Congress (ANC) held in Durban on 16 December 1959, the President General of the ANC, Chief Albert Luthuli, announced that 1960 was going to be the "Year of the Pass."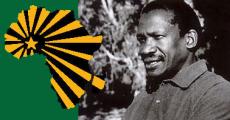 The Pan Africanist Congress (PAC) is a political party whose presence in the South African political landscape spans just over half a century.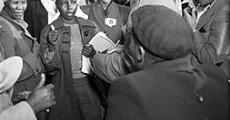 For many years there was tension inside the African National Congress (ANC) between those with more moderate views and those with more 'Africanist views' - An ideology that says that black people should determine their own future - Africa for the Africans. It was first expressed by a Xhosa missionary, Tiyo Siga, in the 19th century.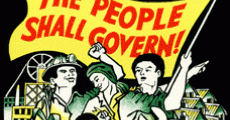 As the struggle for freedom reached a new intensity in the early fifties, the ANC saw the need for a clear statement on the future of South Africa. The idea of a Freedom Charter was born, and the Congress of the People Campaign was initiated.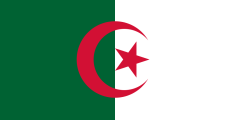 Situated north of the Sahara desert. Algeria shares a common border with Libya, Tunisia, Niger, Mali, and Morocco. Algeria has access to the Mediterranean Sea.
Firearms are inextricably linked to the history of South Africa's liberation struggle and experiences of decolonisation, liberation and independence for many African countries.
FEATURED BIOGRAPHIES

Walter Ulyate Max Sisulu was born in the village of Qutubeni in the En..

Read more

Robert Mangaliso Sobukwe was born to Hubert and Angelina Sobukwe on 5 ..

Read more

Phyllis Naidoo was born in Estcourt, Natal (now kwaZulu-Natal) on the ..

Read more