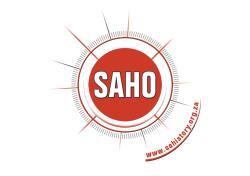 South African History Online (SAHO) is a non-partisan people's history project concerned with the presentation of a critical, open access, and democratic history of South Africa. It was founded by Omar Badsha and registered as a non-profit Section 21 organisation in June 2000 (registration number: 037-117 NPO).
Our organisation was established to address the biased way in which South Africa's history and heritage, as well as that of Africa more broadly is represented in our educational, cultural and heritage institutions.
SAHO's principal goals are to:
Both produce and promote new research and popularise history via our website;
Develop innovative educational programmes;
Organise conferences and travelling exhibitions;
Publish books and;
Through our community projects enable people to tell their own stories about the building of their communities, their struggles for freedom, democracy and the building of non-racialism and a just society.
Please click here to read more about the history of SAHO, and to learn more about our projects click on the icons below.
Our team of content producers, editors, designers and web technicians are based in Woodstock, Cape Town. If you are in the area, feel free to come up to our office and say hello!