Guy Tillim was born in Johannesburg in 1962. After completing a B.Comm at the University of Cape Town in 1983, Tillim joined Afrapix, a collective of South African photographers, in 1986, and since then has seen his work widely published. His involvement with Afrapix continued until 1990, alongside positions with foreign media groups, such as Reuters (1986 - 88) and Agence France Presse (1993-94). He received the Mondi Award (South Africa) for photojournalism in 1998 for his essay of images entitled: Congo River - journey from Kinsangani to Kinshasa.
His work has been included in many exhibitions of South African art and photography, both at home and internationally. The South African National Gallery commissioned him to produce a portfolio of photographs on the Transkei region in 1990, and more recently in 2001. His work on Cuito, Angola, which debuted at the Gallery in April 2001, then traveled to Paris, and is described as "a backdrop to Guy Tillim's portrait of a city"¦"¦ whilst remaining in the realm of war torn cities, Tillim captures an everyday essence in this remarkable exhibition." by South Photo, a South African based agency to which Tillim contributes.
Along similar lines, Tillim has gone on to photograph child soldiers in Sierra Leone for South African History Online. The photographs, taken in July 2001, are both penetrating and intimate, and display Tillim's distinctive aesthetic. His images are often of harsh realities, but he is seldom invasive or confrontational in his approach. He tends to look at situations from a side view, as a passive but empathetic spectator, and seeks an unusual yet humane moment to provide a lingering disquiet to the image.
His assignment work takes him to diverse environments with the common theme of war, destruction, torment, hope, and beauty. Tillim has the capacity to access the remoteness of the human condition and continues to be a visual spokesperson for communities in his immediate surroundings and Cape Town home base. Tillim spends much of his time out of the country on foreign assignments and self motivated projects.
Book Covers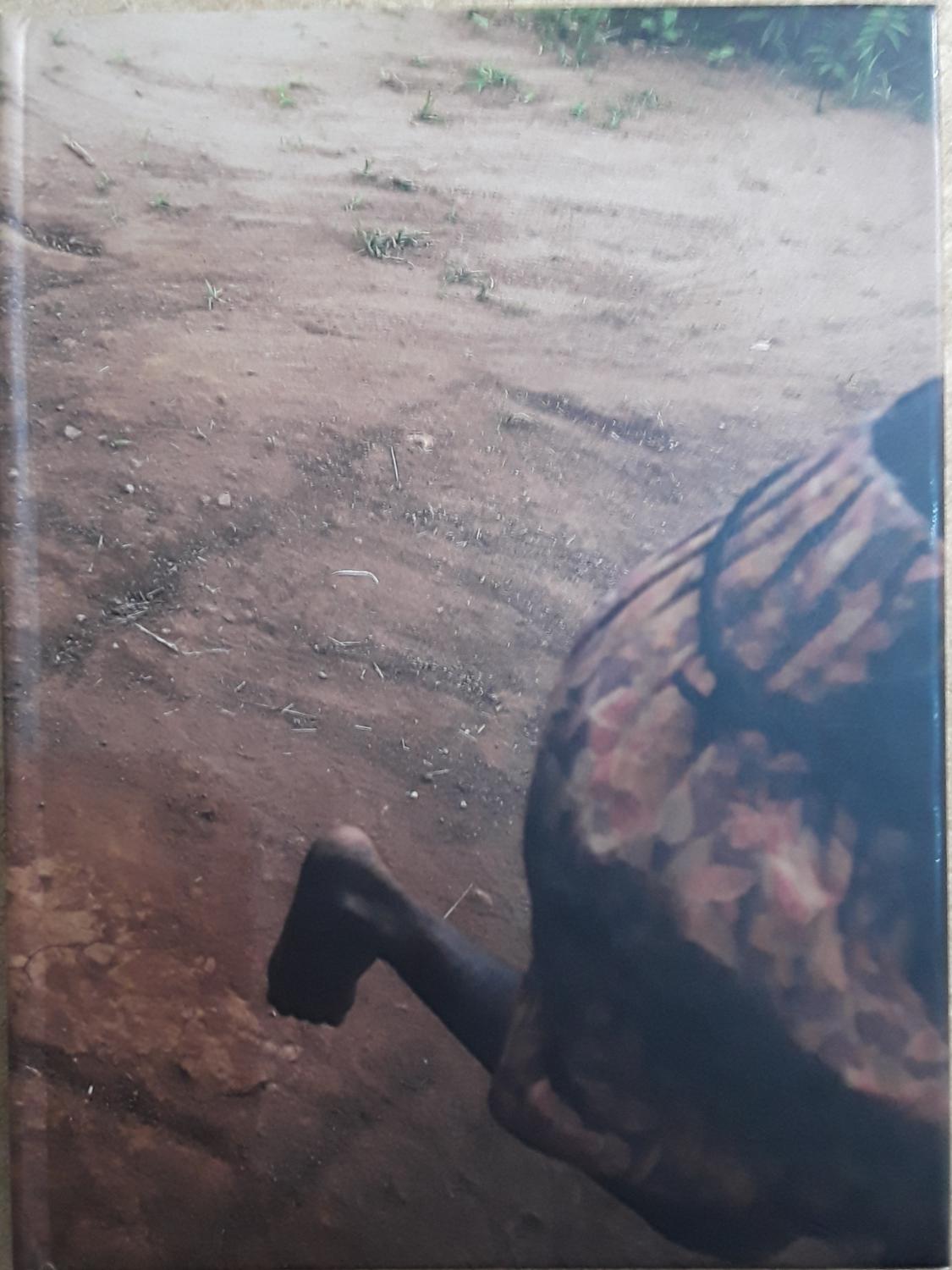 Solo exhibitions
2019
Museum of the Revolution, Kuckei + Kuckei, Berlin, Germany
Museum of the Revolution, Fondation Henri Cartier Bresson, Paris, France
2018
Jo'burg, Kunstverein Ludwigsburg, Germany 
Cagliari, Fondazione di Sardegna, Sardinia, Italy 
2017     
O Futuro Certo, Museum of Contemporary Art of Rome, Italy 
Museum of the Revolution, Stevenson, Cape Town, South Africa
2015     
Points of View: Joburg/Addis Ababa, Kuckei + Kuckei, Berlin, Germany
2014     
Joburg: Points of view, Stevenson, Johannesburg, South Africa
2013
Second Nature, Centre Photographique d'Ile-de-France, Paris, France
Libreville, Stevenson, Johannesburg, South Africa
Avenue Patrice Lumumba, CentroCentro, Palacio de Cibeles, Madrid, Spain; Rubin Center, University of Texas, El Paso, USA
2012
Second Nature, Kuckei + Kuckei, Berlin, Germany
Avenue Patrice Lumumba, Weisman Art Museum, University of Minnesota, Minneapolis, USA Second Nature, Huis Marseille Museum of Photography, Amsterdam, the Netherlands
Second Nature II, Stevenson, Cape Town, South Africa
Second Nature I, James Harris Gallery, Seattle, USA
2011
Second Nature I, Stevenson, Cape Town, South Africa
Avenue Patrice Lumumba, Lannan Foundation Gallery, Sante Fe, New Mexico; Contemporary   Arts Center, Cincinnati, Ohio; Museum of Contemporary Photography, Chicago, USA; Contact Photography Festival, Toronto, Canada
2010
Avenue Patrice Lumumba, Kunstverein Oldenburg ; Kuckei + Kuckei, Berlin, Germany
Jo'burg, Centre du Patrimoine Arménien, Valence, France
2009
Roma, città di mezzo, FotoGrafia, Rome, Italy
Avenue Patrice Lumumba, Extracity, Antwerp, Belgium; FOAM, Amsterdam, the Netherlands; Extraspazio, Rome, Italy; Peabody Museum of Archaeology and Ethnology, Harvard University, Cambridge, MA, USA; Museu Serralves, Porto, Portugal; Fondation Henri Cartier-Bresson, Paris, France
2008
Avenue Patrice Lumumba, Michael Stevenson, Cape Town, South Africa
Guy Tillim, Haunch of Venison, Zurich; Haus Für Kunst, Altdorf, Switzerland
2007
Congo Democratic, Extraspazio, Rome, Italy; Goodman Gallery, Johannesburg, South Africa
2006
Petros Village, Museo di Roma, Trastevere, Italy; Michael Stevenson, Cape Town, South Africa
2005
Jo'burg, Johannesburg Art Gallery (June); Durban Art Gallery, South Africa; Festival Artist, PhotoEspana, Madrid, Spain
Leopold and Mobutu, Photographer's Gallery, London, UK
Jo'burg, Rencontres Photographiques de Bamako, Mali
2004
Jo'burg, South African National Gallery, Cape Town, South Africa
DaimlerChysler Award exhibition, Mercedes-Benz Museum, Stuttgart; DaimlerChrysler Contemporary, Berlin, Germany
Leopold and Mobutu, Michael Stevenson, Cape Town, South Africa
Kunhinga Portraits, Sala Uno, Rome, Italy
2003
Kunhinga Portraits, Michael Stevenson, Cape Town, South Africa
Congo, Bell-Roberts Gallery, Cape Town, South Africa; Fotofiesta Medellin, Colombia
Departure, Higashikawa Photo Festival, Hokkaido, Japan; Bell-Roberts Gallery, Cape Town; NSA Galley, Durban; PhotoZA, Johannesburg, South Africa
2002
Kuito, Angola, Societe des Auteurs Multimedia, Paris, France
2001
Kuito, Angola, South African Museum, Cape Town, South Africa; Gallery Dupon, Paris, France
1996
Kabul, Afghanistan, Durban Centre for Photography, Durban, South Africa
Selected group exhibitions
2018
Recent Histories / Contemporary African Photography and Video Art from The Walther Collection, Huis Marseille, Amsterdam, The Netherlands
Evoking Reality, Daimler Contemporary, Berlin, Germany
9 More Weeks, Stevenson, Johannesburg, South Africa
Both, and, Stevenson, Johannesburg, South Africa
Ex Africa, Banco do Brasil Cultural Center, Belo Horizonte, Brasil
Extreme Territories, RAY Photography Triennial, Frankfurt Rhein-Main, Germany
Ex Africa, Banco do Brasil Cultural Center, São Paulo, Brasil
2017
Ex Africa, Banco do Brasil Cultural Center, Belo Horizonte, Brasil
Afrique Capitales, La Villette, Paris, France
The White Hunter. African Memories and Representations, FM Centre for Contemporary Art,   Milan, Italy
10 Years Old 2007-2017: A  History of the World Told Through the Images of the Fondazione Cassa di Risparmio di Modena Collection, Fondazione Fotografia Modena, Foro Boario, Italy
A Short History of South African Photography, Fotografia Europea 2017: Time maps. Memory, archives, future, ;Chiostri di San Pietro, Reggio Emilia, Italy
2016
A Closer Look: Portraits from the Paul G Allen Family Collection, Pivot Art + Culture, Seattle, USA
The Order of Things, The Walther Collection, Neu-Ulm/Burlafingen, Germany
Making Africa: A continent of contemporary design, Centre de Cultura Contemporània de Barcelona, Spain; Kunsthal Rotterdam, the Netherlands 
(Infra) Structure, Lannan Foundation Gallery, Santa Fe, New Mexico
A Verdant Summer, Taymour Grahne Gallery, New York
2015
Expanded Geographies, Lianzhou Foto Festival 2015, Guangdong, China
Strange Worlds, Fondazione Fotografia Modena, Foro Boario, Modena, Italy 
Africa: Architecture, culture and identity, Louisiana Museum of Modern Art, Denmark
Schema, Stevenson, Cape Town, South Africa
Making Africa: A continent of contemporary design, Vitra Design Museum, Weil am Rhein, Germany
Life, Line, Knot: Object biographies from the Standard Bank African Art Collection, Standard Bank Gallery, Johannesburg, South Africa
After Eden/Après Eden – The Walther Collection, La Maison Rouge, Paris, France
Spatial Stories: Topographies of change in Africa, Center for Visual Arts, Metropolitan State University of Denver, USA
Constructing Worlds: Photography and architecture in the modern age, Swedish Centre of Architecture and Design, Stockholm, Sweden; Fundacion ICO, Madrid, Spain
The Divine Comedy: Heaven, purgatory and hell revisited by contemporary African artists, Smithsonian National Museum of African Art, Washington, DC, USA
2014
Constructing Worlds: Photography and architecture in the modern age, Barbican Art Gallery, Barbican Centre, London
FotoGrafia, Festival Internazionale di Roma, Italy
Typology, Taxonomy and Seriality: Photography from The Walther Collection, Les Rencontres d'Arles, France
Present Tense, Galeria Municipal Almeida Garrett, Porto, Portugal
Asta di FOTOGRAFIA, Fotografia festival, MACRO Museum, Rome, Italy
The Divine Comedy: Heaven, purgatory and hell revisited by contemporary African
Artists, MMK (Museum für Moderne Kunst), Frankfurt, Germany; SCAD Museum of Art, Savannah, Georgia, USA
Room Service: On the hotel in the arts and artists in the hotel, Staatliche Kunsthalle Baden-Baden, Germany
Apartheid and After, Huis Marseille, Amsterdam, the Netherlands
Rise and Fall of Apartheid: Photography and the bureaucracy of everyday life, Museum Africa, Johannesburg, South Africa
2013
Rencontres Picha, Lubumbashi Biennale, Democratic Republic of the Congo Das Fenster Im Blick, DZ Bank Art Foyer, Frankfurt, Germany
Present Tense, Fundação Calouste Gulbenkian, Lisbon, Portugal; Fundação Calouste
Gulbenkian - Délégation en France, Paris, France
Absence, International Photo Festival of Rome, Macro Museum of Contemporary Art, Rome, Italy
My Joburg, La Maison Rouge, Paris, France; Staatliche Kunstsammlungen Dresden, Germany
Rise and Fall of Apartheid: Photography and the bureaucracy of everyday life, Haus der Kunst, Munich, Germany
Present Tense, Fundação Calouste Gulbenkian, Lisbon, Portugal
Distance and Desire: Encounters with the African archive, The Walther Collection, Ulm, Germany
2012
The Rise and Fall of Apartheid: Photography and the bureaucracy of everyday life, ICP, New York, USA
The Great South, 1st Montevideo Biennial, Uruguay
Prix Pictet Power, Saatchi Gallery, London, UK, and other international venues Viewpoint, Huis Marseille, Amsterdam, the Netherlands
Lost Places - Orte der Photographie, Hamburger Kunsthalle, Hamburg, Germany
La Triennale 2012 - Intense Proximity, Palais de Tokyo, Paris
2011
Motherland, Roma Fotografia Festival, Italy
The Eye is a Lonely Hunter: Images of humankind, 4th Mannheim Fotofestival, Germany
Photography: New documentary forms, Tate Modern, London, UK
Appropriated Landscapes, Walther Collection, Neu-Ulm/Burlafingen, Germany
XXI: Conflicts in a new century, Oak Cliff Cultural Center, Dallas, Texas, USA
Figures and Fictions: Contemporary South African photography, V&A Museum, London, UK
Possible Cities: Africa in photography and video, Cantor Fitzgerald Gallery, Haverford College, Pennsylvania, USA
Beguiling: The self and the subject, Irma Stern Museum, Cape Town, South Africa
Prix Pictet Growth, Passage de Retz, Paris, France
2010
21st Century: Art in the first decade, Queensland Art Gallery, Australia
Breaking News: Contemporary photography from the Middle East and Africa, Fondazione Cassa di Risparmio Provincia di Modena, Italy
Africa: Objects and subjects, Palacio de Revillagigedo, Gijon; Canal de Isabel II, Madrid, Spain
The Original Copy: Photography of sculpture, 1839 to today, Museum of Modern Art, New York, USA
Events of the Self: Portraiture and social identity, Walther Collection, Neu-Ulm/Burlafingen, Southern Germany
1910-2010: From Pierneef to Gugulective, Iziko South African National Gallery, Cape Town
2009
Welt - Bilder 3, Helmhaus Zürich, Switzerland
Great Expectations: Contemporary photography looks at today's Bitter Years, Casino Luxembourg, Forum of Contemporary Art, Luxembourg
ImageSingulières festival, Sète, France
The Tropics: Views from the middle of the globe, Iziko South African National Gallery, Cape Town
Face of Our Time, San Francisco Museum of Modern Art, San Francisco
Mythologies, Haunch of Venison, London, UK
2008
Short Stories in Contemporary Photography, Museum of Design, Zurich
Peripheral Vision and Collective Body, Museion, Bolzano, Italy
Home Lands - Land Marks, Haunch of Venison, London, UK
Contemporary Photography from South Africa - Part 2, Hereford Photography Festival, UK
Cities in Crisis: Photographs of the SA urban landscape, FADA Gallery, University of Johannesburg
Biennale Cuvée, OK Center for Contemporary Art in Linz, Austria
Presumed Innocence: Photographic Perspectives of Children, DeCordova Museum and Sculpture Park, Massachusetts, USA
2007
Documenta 12, Kassel, Germany
Children in Conflict, Wolverhampton Art Gallery, UK
Ostropicos, Centro Cultural Banco do Brasil
Global Cities, Tate Modern, London
Africa Remix, Johannesburg Art Gallery, Johannesburg
Contemporary Art Photography from South Africa 2007: Reality check, Museum Bochum, Kunstsammlungen Chemnitz and other venues in Germany
Photography, Video, Mixed Media III, DaimlerChrysler Gallery, Berlin, Germany
Non Tutte Le Strade Portano a Roma, FotoGrafia, International Festival of Rome, Italy
2006
Photography, Video, Mixed Media III, DaimlerChrysler Gallery, Berlin, Germany
SLUM: Art and life in the here and now of the civil age, Neue Galerie, Graz São Paulo Biennale
Thy Brother's Keeper, Flint Institute of Arts, Flint, Michigan
Snap Judgments: New positions in contemporary African photography, International Center of Photography, New York, USA
2005
Lasting Foundations, Museum for African Art, New York, USA
Unsettled, National Museum of Photography, Copenhagen, Denmark
2004
Africa Remix, museum kunstpalast, Düsseldorf, Germany; Hayward Gallery, London, UK; Pompidou Centre, Paris, France; Mori Art Museum Tokyo, Japan; Moderna Museet, Stockholm, Sweden; Johannesburg Art Gallery, Johannesburg, South Africa (2004-7)
A Decade of Democracy: South African art from the permanent collection, South African National Gallery, Cape Town, South Africa
Festival Internazionale di Roma, Rome, Italy
2003
Unveiled, OMC Gallery for Contemporary Art, Düsseldorf, Germany
1998
eyeAfrica: African Photography 1840-1998, Castle of Good Hope, Cape Town, South Africa
1996
Colors: Art from South Africa, Haus der Kulturen der Welt, Berlin, Germany
Awards
2017
HCB Award, Fondation Henri Cartier-Bresson
2015
Special Jury Prize, Lianzhou Foto Festival, China
2012
Shortlist, Prix Pictet Power (for Congo Democratic)
2011
Shortlist, Prix Pictet Growth (for Petros Village)
2006
Robert Gardner Fellowship in Photography, Peabody Museum, Harvard University, USA
2005
Leica Oskar Barnack Award (for the Jo'burg series), Germany
2004
DaimlerChrysler Award for Photography, South Africa
2003
Higashikawa Overseas Photographer Award, Japan
2002
Prix SCAM (Société Civile des Auteurs Multimedia) Roger Pic, France (for Kuito, Angola)
2001
Finalist, Prix Care for Humanitarian Reportage, France
1999
Mondi Award for photojournalism, South Africa (report on the Himba people of Northern Namibia)
1998
Mondi Award for photojournalism, South Africa (Congo River: journey from Kisangani to Kinshasa)
Collections
Centre Georges Pompidou, Paris, France
Centre National des Arts Plastiques, Paris, France
DZ Bank Art Collection, Frankfurt, Germany
Fondation Henri Cartier-Bresson, Paris, France
Fondation Leschot, Freiburg, Switzerland
Fundação de Serralves, Porto, Portugal
Fundació Foto Colectania, Barcelona, Spain
Gordon Schachat Collection, Johannesburg, South Africa
Hood Museum of Art, Hanover, USA
Huis Marseille Fotomuseum, Amsterdam, the Netherlands
International Centre of Photography, New York, USA
Johannesburg Art Gallery, Johannesburg, South Africa
Lannan Foundation, Santa Fe, USA
Musée du Quai Branly, Paris, France
Museum of Contemporary Art Chicago, USA
Museum of Modern Art, New York, USA
National Gallery of Canada, Ottawa, Canada
National Museum of Photography, Copenhagen, Denmark
Neuer Berliner Kunstverein, Berlin, Germany
Queensland Art Gallery, Brisbane, Australia
San Francisco Museum of Modern art, San Francisco, USA
Sasol Corporate Art Collection, Johannesburg, South Africa
South African National Gallery – Iziko Museums, Cape Town, South Africa
South African Reserve Bank Art Collection, South Africa
Standard Bank African Art Collection, Johannesburg, South Africa
Stedelijk Museum, Amsterdam, the Netherlands
TATE Modern, London, United Kingdom
The Walther Collection, Neu-Ulm, Germany and New York, USA
Publications featuring Guy Tillim's work