Chris Qwazi is an accomplished photo-journalist who started out as a freelancer in the brutal and euphoric 1980s - a time when Port Elizabeth and the Eastern Cape were exploding into resistance against Apartheid and its brutal military and police repression of millions of South Africans. He photographed this era and continues to record images of contemporary, post-apartheid South Africa in the Eastern Cape.
Chris Qwazi was an early member of the photo agency Afrapix, which he joined in the 1980's. In 1983, Chris started working for a local newspaper, The Daily Sun.
Qwazi also contributed towards the book, as well as the exhibition titled, Beyond the Barricades 1989.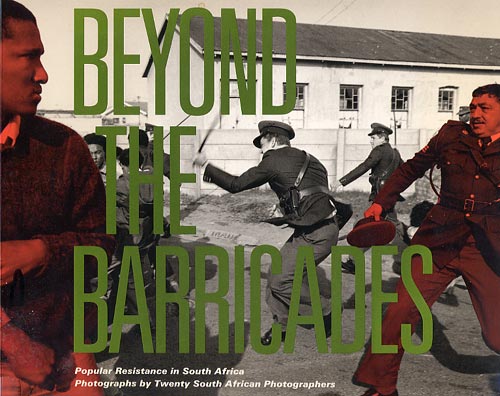 Chris Qwasi, who witnessed the unfolding history of the Port Elizabeth Black Civic Organization 3 (Sipho Hashe, Qaqawuli Godolozi, Champion Galela) and Congress of South African Students 2 (Siphiwo Mthimkulu and Topsy Madaka ) who were gruesomely abducted, interrogated, murdered, burned to ashes and dumped by Apartheid forces during the reigning of that notorious Regime - were finally laid to rest in Nelson Mandela Bay. Through his lens since the 1980's, he exhibited his unique portfolio of work on the 18th of March until the 31st March in 2011 at the internationally acclaimed Red Location Museum.
Today, Chris continues to capture compelling images for the Daily Sun.