Ben Mclennan was born in 1956 in Edinburgh, Scotland.  Mclennan moved to South Africa with his family in 1958 at the age of two. He received his early schooling in Grahamstown, in the Eastern Province (now Eastern Cape) where his parents were affiliated with Rhodes University.
Mclennan briefly studied journalism at Rhodes University in Grahamstown but did not complete the degree. In 1975, Mclennan began a career in journalism, working as a photographer for the Daily Dispatch in East London.  In 1977, he went to Zimbabwe (then Southern Rhodesia) where he worked as a reporter and photographer for the Rhodesian Herald.
On returning to South Africa in 1979 with his wife and young son, Mclennan worked for a number of newspapers, including the Eastern Province Herald as a reporter and photographer, and The Sunday Post in Johannesburg as the chief subeditor.
In 1982, Mclennan taught news writing at Rhodes University and produced a series of photographs of resettlement camps in the Ciskei for the Surplus Peoples Project, a non-governmental project established in 1979 to investigate forced removals under the Nationalist government's policy of relocation of people.  Mclennan later worked as a parliamentary reporter for the South African Press Association (SAPA), spending his time between Cape Town and the Eastern Cape.
Mclennan's photographs were included in "Young South African Photographers," organised by the South African National Gallery in 1983, the "Culture and Resistance" exhibition held in Gaborone, Botswana in 1982 and the book and exhibition by Dieter Koeve and Tim Besserer,Nichts Wird Uns Trennen (Nothing Will Separate Us)produced in Bern, Switzerland in 1983.
Part of Mclennan's photographic essay on relocation and resettlement camps was published in South Africa: The Cordoned Heart in 1986 where his images spoke very starkly to the desperation and poverty of people forced to move under the apartheid government's resettlement policy. Mclennan sought to document the structural oppression of the apartheid state providing testimony against claims of denial.
Mclennan is the author of a number of books including, A Proper Degree of Terror, a history of the British campaign on the Eastern Frontier, Apartheid: The Lighter Side, Glenmore: The story of a forced removal and The wind makes dust.
Book Covers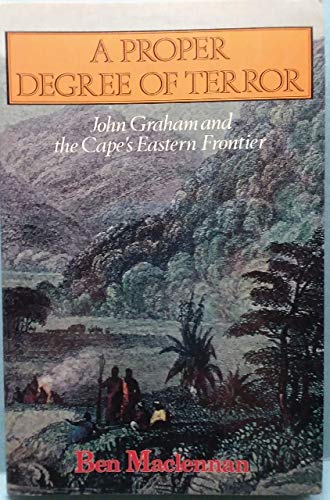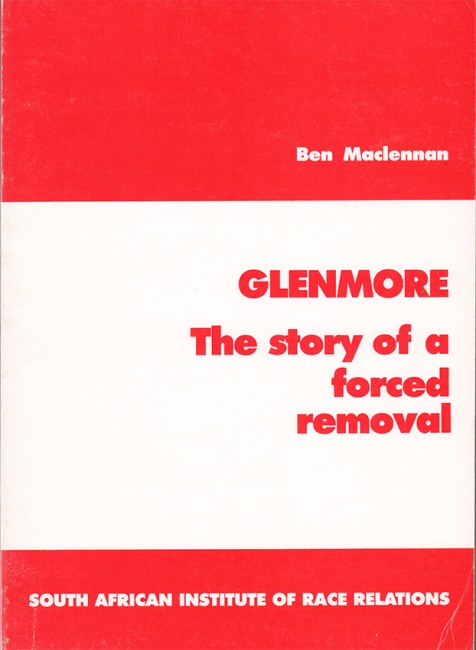 References
Badsha, O. (ed). (1986)South Africa: The Cordoned Heart, Essays by Twenty South African Photographers. Cape Town: Gallery Press|
Koeve, D. and Besserer, T., (1983). Nichts Wird Uns Trennen: Südafrikanische Fotografen und Dichter. Bern: Benteli VerlagMclennan, B., (1986). A Proper Degree of Terror. Johannesburg: Ravan Press|
Mclennan,B., (1987). Glenmore: The story of a forced removal. Johannesburg: South African Institute of Race Relations|
Mclennan, B., (2003). The wind makes dust: Four centuries of travel in Southern Africa. Cape Town: Tafelberg Publishers