Bee Berman was born in 1949 in Cape Town, Western Province (now Western Cape).After her schooling, Berman worked as a stage designer and actress at The Space Theatre in Cape Town. From 1980, she worked as a theatre and news freelance photographer. Community organisations and the resistance press used many of Berman's photographs.
Her photographs were included in the "Culture and Resistance" Festival held in Gaborone, Botswana in 1982, the Staffrider Photographic Exhibition in 1983, and the book and exhibition by Dieter Koeve and Tim Besserer entitled Nichts Wird Uns Trennen (Nothing will separate us) produced in Bern, Switzerland in 1983. Berman's images also appeared in a book that she published along with photographers, Paul Alberts and Ray Hartman entitled South Africa: Who Cares?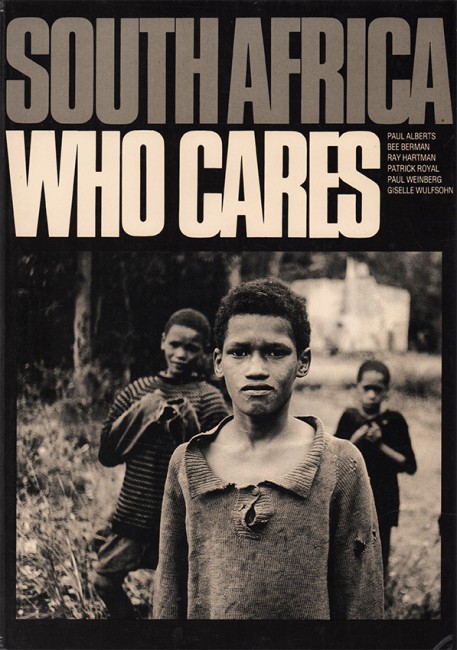 At the Second Carnegie Inquiry into Poverty and Development in South Africa, Berman's photographic essay, included in the book, South Africa: The Cordoned Heart (1986), (which was a part of the exhibition), depicts the poverty faced by the Coloured and Black communities in and around the Western Cape town of George.
Beyond merely depicting the poverty of these communities, and perhaps more strikingly, Berman's images portray the way in which life continued regardless of socio-economic conditions and the ways people dealt with their situation.
Among other things, her photographs record people engaging in everyday activities - attending a church service in a school classroom as well as a group of young Coloured people engaged in a casual conversation in front of the George Disco and Bar in the city centre.
References
Badsha, O. (ed). (1986)South Africa: The Cordoned Heart, Essays by Twenty South African Photographers. Cape Town: Gallery Press|
Koeve, D. and Besserer, T., (1983). Nichts Wird Uns Trennen: Südafrikanische Fotografen und Dichter. Bern: Benteli Verlag