Start date:
Sunday, 16 September 2018
Type of Event:
Musical Performance
Venue:
The Centre for the Less Good Idea Unit 11, Arts on Main, Maboneng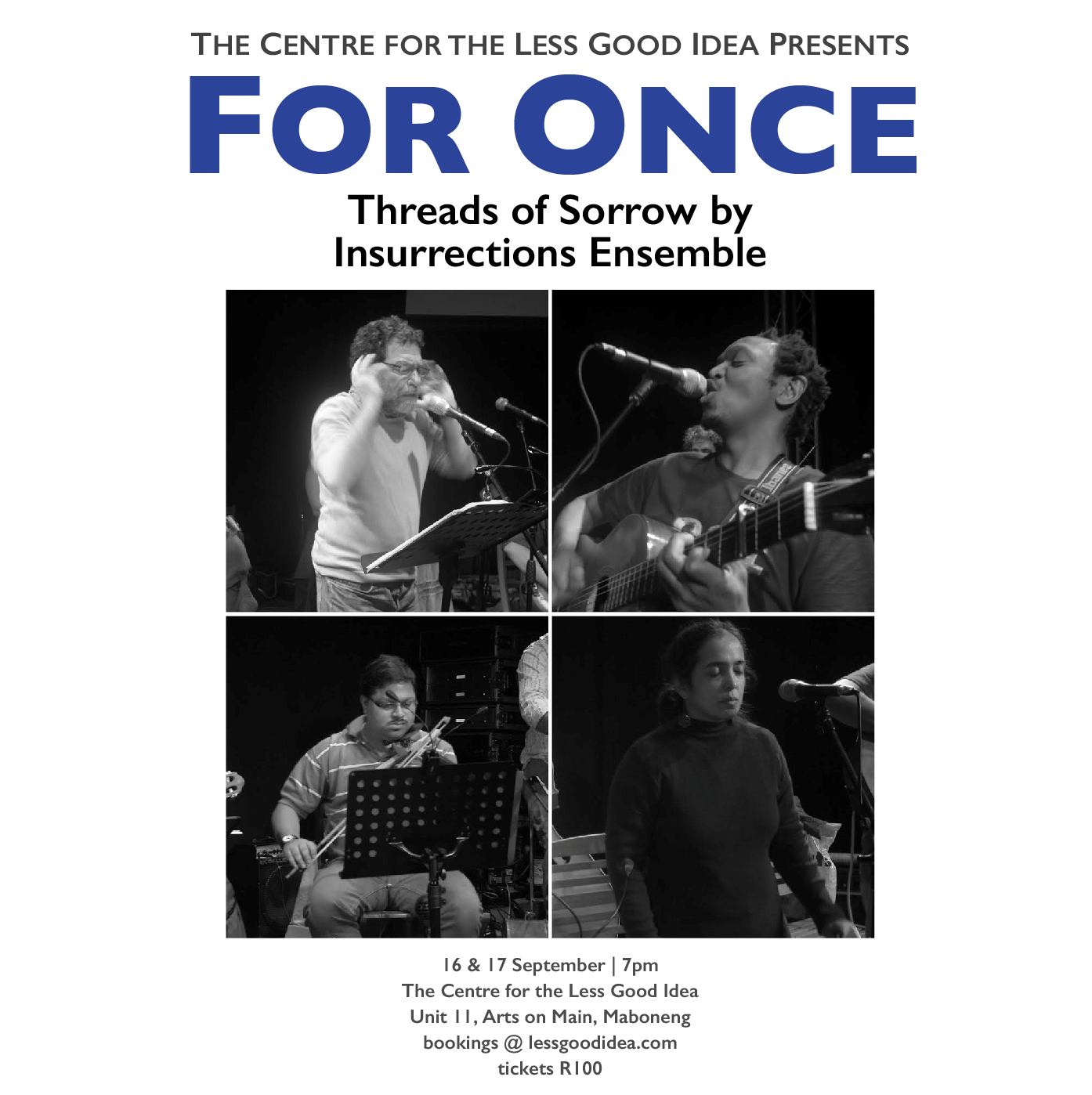 Support South African History Online
Dear friends of SAHO
South African History Online (SAHO) needs your support.
SAHO is one of the most visited websites in South Africa with over 6 million unique users a year. Our goal is to fulfill our mandate and continue to build, and make accessible, a new people's history of South Africa and Africa.
Please help us deliver this by contributing upwards of $1.00 a month for the next 12 months.