40 year-old Dorothy Fisher was given a new heart in 1969 and became the longest surviving patient. She lived for 12 years afterwards. She was South Africa's fifth heart transplant recipient and the first woman to undergo such an operation. When she died twelve and a half years later, Dr Chris Barnard, who with his team operated on her, conceded that she had died of "chronic rejection" of her transplanted heart. Only in the middle 1980s did researchers develop cyclosporin, an anti-rejection drug that is still used. Barnard was fond of Fisher. She was living proof that, despite foreign tissue rejection, heart transplants did work. Barnard said: "She lived her larger-than-life existence for more than 12 years, a woman in love with life and unafraid."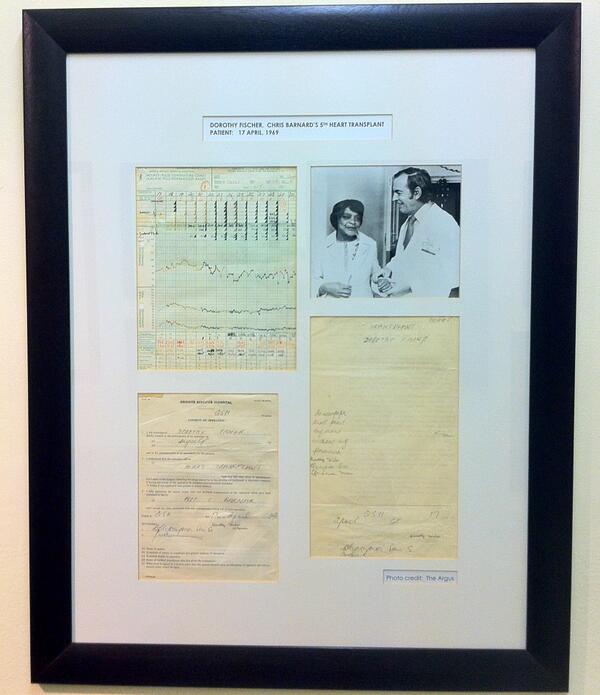 References:
•
Wallis, F. (2000).
Nuusdagboek: feite en fratse oor 1000 jaar
, Kaapstad: Human & Rousseau.
Last updated : 17-Apr-2014
This article was produced by South African History Online on 16-Mar-2011
Support South African History Online
Dear friends of SAHO
South African History Online (SAHO) needs your support.
SAHO is one of the most visited websites in South Africa with over 6 million unique users a year. Our goal is to fulfill our mandate and continue to build, and make accessible, a new people's history of South Africa and Africa.
Please help us deliver this by contributing upwards of $1.00 a month for the next 12 months.